Member Discounts
Member Discounts available from HBA of Metro Denver, CAHB and NAHB members
As a member of CAHB and NAHB, you can save even more on products and services those organizations have negotiated on your behalf.
CAHB offers you savings
Statewide, the CAHB offers savings on general liability insurance, telephone systems and home warranty programs. Specifically, the CAHB has partnered with Vela Insurance and RPS, Inc. that can save all members on general liability insurance program.
CAHB General liability program
Carrier Rating: A+ - XV
Flexible definition of classification codes
'Additional Insured' coverage for owners, lessors, contractors, scheduled individuals or organizations
Completed operations 'additional insured' coverage for owners, lessors and contractors willb e considered.
$10,000 preferred minimum for CAHB members, depending on number of units built
Deductibles starting at $2,500
$1M/$2M/$2 m limits or $2M/$2M/$2 m limits
Tract or multifamily projects will be considered.
Silent on punitive damages
Subsidence coverage available
No prior work exclusion
Defense outside the limits
Broad duty to defend
48-hour quote turnaround
General liability for builders: Association member discount and broad policy language apply. Keep Vela in mind for project-specific (wrap or non-wrap) needs, as well.
Call your agent and let him or her know you want to be part of the CAHB/Vela/RPS general liability program. If you don't have an agent, call the CAHB insurance agency at 303-861-4172.
Agents: Send an e-mail to Ralph Robinson or call him at RPS: 303-955-2943.
National discounts, local savings through NAHB
Nationwide, cash in on great savings that the NAHB offers from national companies who are just down the street from you. From building supplies to vehicles to computers, office supplies, insurance, hotels, vacations — and even flowers — check out NAHB Member Advantage Program, or click on the icon below or at the bottom of any Pulse on the Industry Newsletter, before buying anywhere else,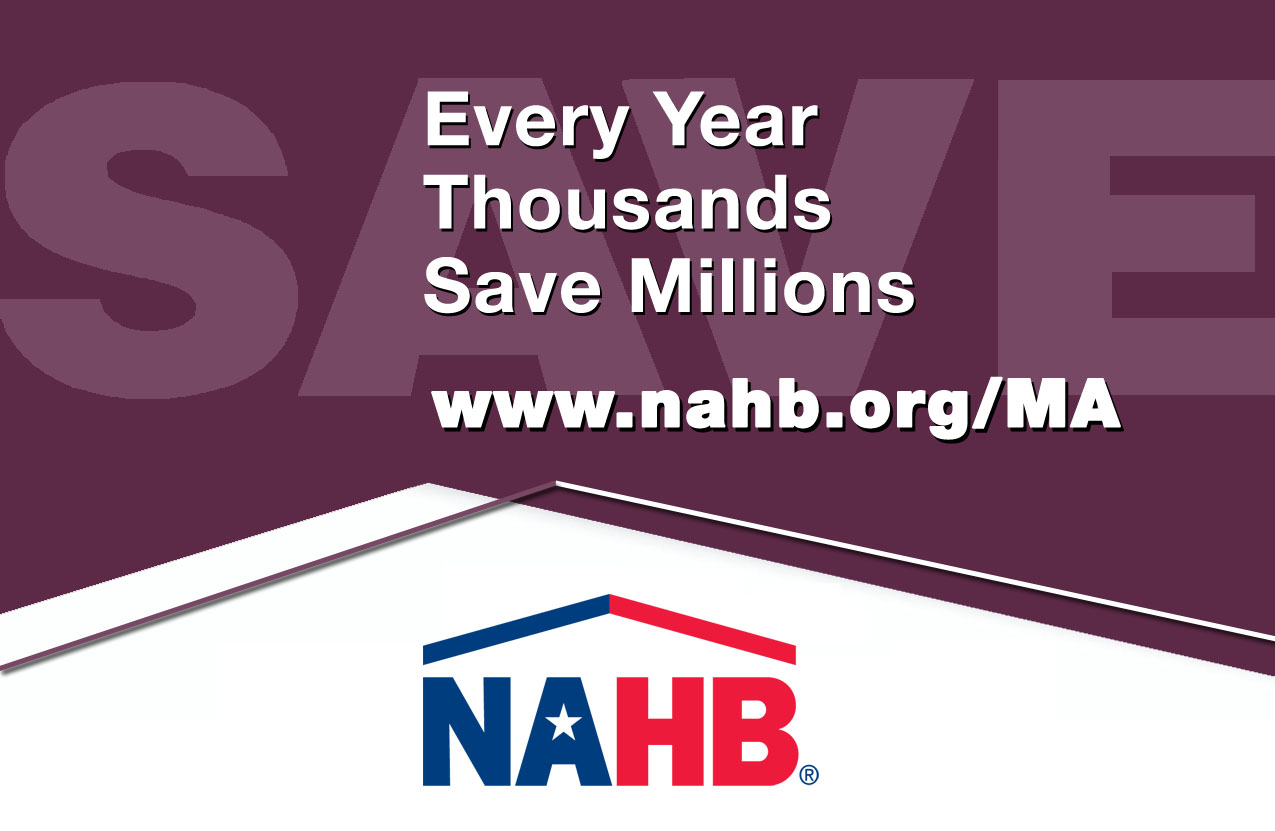 $ave with the GM Private Offer for NAHB Members

General Motors Fleet is pleased to offer NAHB Members a Private Offer of up to $1,000 (1) towards the purchase or lease of select new Chevrolet, Buick or GMC vehicles. You can add on compatible incentives from the National Fleet Purchase Program (2) and Business Choice (3) to get the best value on vehicles that run your business.
Example offer for NAHB members who are business owners and purchasing a 2018 Chevrolet Express 2500 Cargo Van: $1,000 Private Offer(1) + $3,750 National Fleet Purchase Program(2) + $1,200 Upfit Cash Allowance(3) = $5,950 Potential Value.
For a limited time, NAHB members who purchase a new Chevrolet Express or GMC Savana customized with an Adrian Steel upfit valued at $2,500 or more, can receive an all new Tech Desk (4) during Adrian Steel's Upfit Days. This offer is available exclusively through your local Chevrolet or GMC dealer on Express or Savana vans purchased between 3/1 and 4/30.
For private offer details, visit www.nahb.org/gm.
Find your local Chevrolet Business Elite dealer, visit www.gmfleet.com/locatedealer.
1Private offer amount varies by model. City Express and Low Cab Forward receive a $250 Offer for both Fleet and Retail deliveries. Fleet deliveries on the Buick Enclave, Chevrolet Traverse, Silverado,Express, Suburban, Tahoe, GMC Acadia, Sierra, Savana, Yukon, XL receive a $1,000 Offer. All other eligible Fleet or Retail deliveries receive a $500 Offer. Not compatible with other private offers. Not valid on prior purchases. Valid toward the purchase or lease of eligible new 2017 and 2018 model year vehicles. Offer excludes Chevrolet Bolt, Camaro, SS, Corvette, Sonic, Spark, Trax, Volt, Buick Cascada, LaCrosse, Regal, Verano, and all Cadillac vehicles. Additional GM models may be excluded from time to time at GM's sole discretion. Take delivery by 1/2/2019. See dealer for details.
2Offer available to qualified fleet customers. Not compatible with some other offers. Take delivery by 1/2/2019. See dealer for details.
3To qualify, vehicle must be used in the day-to-day operations of your business and not solely for personal/non-business-related transportation purposes. Requires $500 minimum purchase. Cash Allowance will be equal to the amount spent up to $1,200. Take delivery by 1/2/2019. See dealer for details.
4NAHB member must purchase $2,500 of Adrian Steel product and purchase a new Chevrolet Express or GMC Savana to be eligible for the Tech Desk offer. See Adrian Steel Upfit Days promotion for more details by visiting www.adriansteel.com/blog/uncategorized/upfit-days-free-tech-desk/.
©2018 General Motors, LLC. All rights reserved. The marks appearing in this ad are the trademarks or service marks of GM, its subsidiaries, affiliates, or licensors.
---
Also, Lowes Business Credit Account Guide - Build your savings while you build your business. Click Here to view.
Apply Today - Save 5% every day with Lowes Pro Services Credit Card - To take advantage of extra savings, contact Jarek Wolanski at jaroslaw.wolanski@lowes.com or 720-665-4303(m)
---
Annual Construction event by Amazon Business
Take advantage of business pricing and deals on products for your jobsite, register for a free Amazon Business account through www.amazon.com/nahb. Once you've registered, shop top brands like Makita and 3M through April 22 at www.amazon.com/b2bconstruction.
---
Save on Products from Top Construction Brands Like Feiss, Emerson, Shaw, and Speakman
NAHB Members are pre-approved to join the Houzz Trade Program. Visit www.houzz.com/trade-program to sign up or email us at tradesupport@houzz.com.
Start saving up to 50% on vanities, tile, hardware, plumbing fixtures and more. Get free support from a dedicated account manager that can help you with design, product sourcing and order management.
---
Members Love the Capital one Spark Business Credit Card
NAHB Member, Randy Strauss of Strauss Construction, Inc. says, "I like it because we don't have to do anything to get our rebates. We simply receive checks from Capitol One. We don't have to ask or keep track of points or anything complicated, I'd most definitely recommend this card!"

See how your members can put thousands of dollars back into their businesses—plus with the Spark® Cash credit card, you'll earn unlimited 2% cash back on every purchase and there is no annual fee to use your card.
---

Small Businesses Save 10% off Select Desktops and Laptops
NAHB Members Save On Mother's Day Bouquets
FTD bouquets are built with exceptional care and expertise. This Mother's Day, save 20% on artisan designed, handcrafted bouquets that are beautifully arranged and undeniably loved by mothers everywhere.
For Exclusive Offers Visit www.ftd.com/nahb.
---
New Office Depot Benefit of NAHB Members
NAHB Members, have you accessed the new and improved Office Depot member benefit? We are excited to bring to you an even better experience! The Office Depot program NAHB has brought to you over the last few years has had drastic price changes. Due to those changes, if you're already shopping through the program, you MUST CREATE A NEW ACCOUNT! As a member of NAHB, you can save up to 80% on thousands of items both online and in stores via our newly priced program!
We've created an exclusive website to bring you all of these great savings, so be sure to bookmark it now: officediscounts.org/nahb. Here, you'll be able to access the Office Depot business site and receive the special pricing on applicable items. Qualifying online orders of $50 or more are eligible for next business-day delivery to your home or office. Visit the website for details.
Or shop in the store with your Store Purchasing Card to receive these great savings! Businesses can also receive direct billing, see site for details. All available discounts will be immediately applied to your purchases and your savings will be seen at the time of your transaction!
Learn more about this new and improved member benefit during our educational webinar on Wednesday, April 18 at 2 pm EST. Register now!

---
With UPS®, your association and your members save up to 36% on small package services including air, ground, and international. In addition, you save at least 75% on heavyweight shipments over 150 lbs.
New added UPS services include:
UPS Capital: Receive enhanced protection by simply entering the value of their goods in the declared value field of the shipping system.

The UPS Store: Print and produce a wide variety of digital printing solutions such as copies, quick prints, presentations, newsletters, and finishing services online with easy order. LIMITED TIME OFFER: Now through 5/15, members pay $9.99 for 500 1 or 2-sided business cards.
Meridian One, NAHB's valued affinity partner is here to help your HBA take advantage of these offers and promote to members. Call Ralph Plasse, 1-800-MEMBERS, ext. 2442.
Learn more: 1800member.com/nahb.
---
LIMITED TIME ONLY
Get $75 OFF* of select 7-night vacation rentals.
Book by April 17.
See site for details.
---
IBS Education On Demand
Get IBS education sessions at home!
Did you miss the 2018 IBS, or attended the show but didn't have time to catch an education session? No need to worry! You can purchase the IBS Education On Demand streaming library of recorded sessions, purchase and download the full library, or purchase individual session recordings.
visit nahb.org/ibs-education-store today!
---
NAHB Member Advantage Discounts
NAHB Member Advantage gives members an easy way to reduce expenses, maximize profits and increase efficiency. Through agreements with leading national companies, NAHB offers exclusive discounts on a variety of products and services that can benefit your business, employees and family. In the past year, members have saved over $20M through Member Advantage. For the most up-to-date information about which companies are offering discounts as well as detailed information on how to access the savings, please visit www.nahb.org/ma.
---
VERIZON - Save on your monthly mobile telephone services
Receive significant discounts on monthly access, smartphones, tablets and accessories. Restrictions and eligibility requirements apply. Enroll with NPP to start saving with the nation's largest, most reliable 4G LTE network.
Save on Sherwin-Williams® paint
As a partner with the Home Builder Purchasing Partners Program, Sherwin-Williams® is proud to be the number one preferred paint brand among homebuilders. We're committed to helping you get the job done more economically, better and faster. In fact, no other paint company gives you more solutions for your unique challenges. We're your one source for paints and supplies, innovative products, personal service and local responsiveness, color and design services like the Homescapes® exterior and color collection customized for your homes. For more info or to find a store near you, visit Sherwin-Williams or call 800-4-SHERWIN. For exclusive pricing, visit the Homebuilders' National Purchasing Partners Program or call 800-810-3909.
Home Builder Purchasing Partners Program
Since 2007, many HBA chapters have partnered with the National Purchasing Program to offer members discount pricing on several products and services. NPP negotiates the rates and members nationwide can take advantage of them.
The NPP program is free. To get the savings, register with NPP or call 800-810-3909.